Details

Administrator

Hits: 231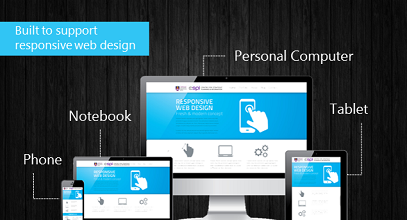 We are excited to announce that we've just launched a brand new website. Our aim is to make the platform easy and accessible for everyone. Since we are still in the midst of refining and improving the website, we would really appreciate constructive feedbacks from fellow users and visitors. Currently, the site provide up-to-date information related to BTU's core services, official university information, announcements, publication, photo and video galleries, activities carried out and more.
Details

Administrator

Hits: 483
UiTM has shown its commitment to change by revisiting its transformation programme, as to provide solid foundation in every phase of its transformation. At the end of 2017, the university has re-evaluated its Trans4U 1.0 Programme to realign to new changes, challenges, competitions, current needs, and opportunities. This is to ensure the success of the transformation programme while maintaining UiTM at a relevant, sustainable and competitive level.
Details

Administrator

Hits: 1422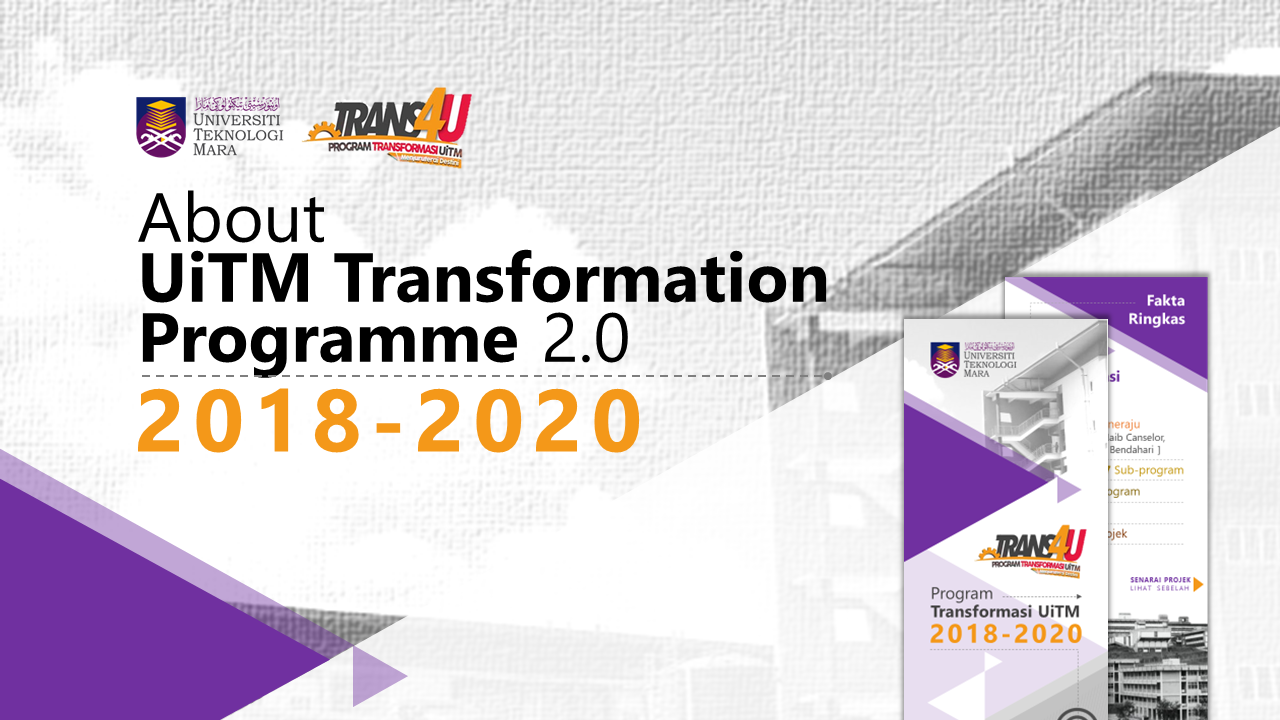 UiTM has carefully planned its transformation programme, showing the university's commitment to change while putting its solid foundation in every phase of transformation aligned with the national agenda. The UiTM Transformation Programme has gone through transformation phase in 2014, and launched its implementation phase in 2015. After more than a year of its implementation, responding to new changes, competitions, as well as opportunities, the programme went through mid-term review phase in late 2017. Thereafter, UiTM's Transformation Programme entered its 4th phase, with the program branded as Trans4U 2.0.
Details

Administrator

Hits: 1346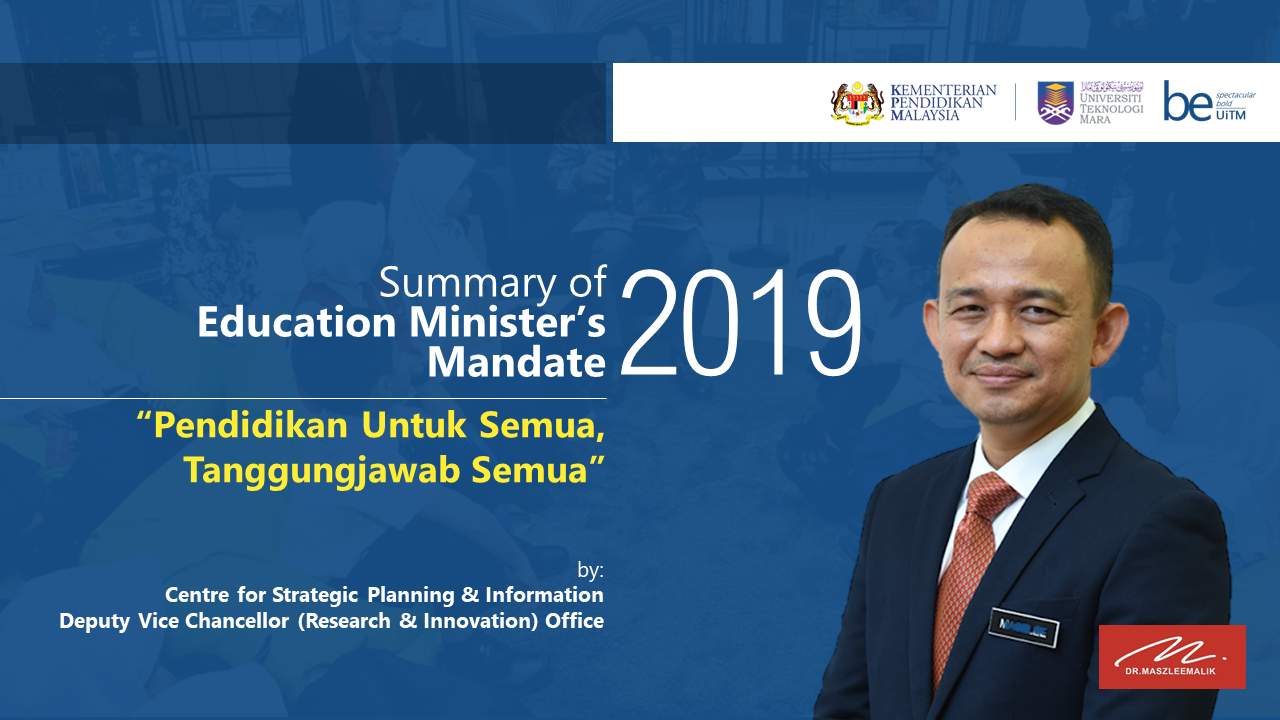 On January 14, 2019, Dr. Maszlee Malik has presented the direction of the Ministry of Education (MOE) during the Education Minister Mandate Session which was held at University Putra Malaysia (UPM) with its theme 'Pendidikan Untuk Semua, Tanggungjawab Semua'. The mandate was focusing on to improve the quality of education as well as the application of values-driven education.
Details

Administrator

Hits: 1562



Details

Administrator

Hits: 1860